B2C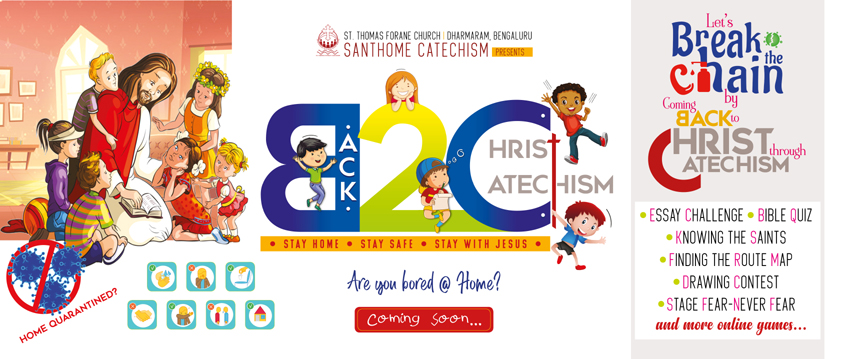 http://santhomecatechismb2c.wordpress.com
Dear Friends,
During this quarantine period I am sure you are going through the most difficult moment of your life. But during these moments of boredom here we are the Santhome Catechism Department with a Mega Online Activity: B2C [Back 2 Christ through Catechism]. Friends make avail this opportunity placed before you for your faith formation even during this period of vacation under complete Lockdown!
St. Chavara says, "Lazy minds are workshops of Satan." It is left upto us choose whether we want to leave it to the satan or to Jesus who owned us through his very body and blood.
Mark these words, utilize your precious moments in the right manner through B2C and win exciting prizes! For further information continue browsing this webpage.
Coming Soon.... B2C!
For the Promo Video:
https://app.vyond.com/videos/b873949b-d59c-43c3-93e9-ad69fd34a4b7