Vicar's Message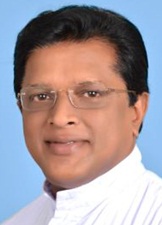 Rev. Fr. Cyriac Madathil CMI
Dear Brothers and Sisters,
A very warm welcome to our Parish website, the online face of our Parish. Hope you all will find the information given as helpful in your journey of faith.
We are called to participate fully in the life and mission of the church. This mission of the Church is rooted in the mission of Christ who commanded everyone, clergy, religious and laity to "Go into the whole world and proclaim the Gospel to every nation" (MK 16:15).

Our Parish community is focusing on this mission of Christ and commit...
News & Events
Angels' Meet- A gathering of children...

St.Christopher Association is organizing 'Ve...

We are celebrating Krupalaya Benefactors Day on 21...
On 8th September, next Sunday we cele...

On 8th September, next Sunday, Mandya...

Retreat for Sunday School Students is scheduled fr...