St.Mary's Mass Center, Christ Nagar, Jigani
St.Mary's Mass Center, Christ Nagar, Jigani
Christ Nagar Public School-New block
The foundation stone for our Christ Nagar Public School-New block at Anekal-Jigani was laid by our Bishop, Mar Antony Kariyil on 5th August, 2018 at 4.30 pm. Rev. Fr. Cyriac Madathil CMI, Rev. Fr. Jomon Kolenchery CMI and Trustees were present.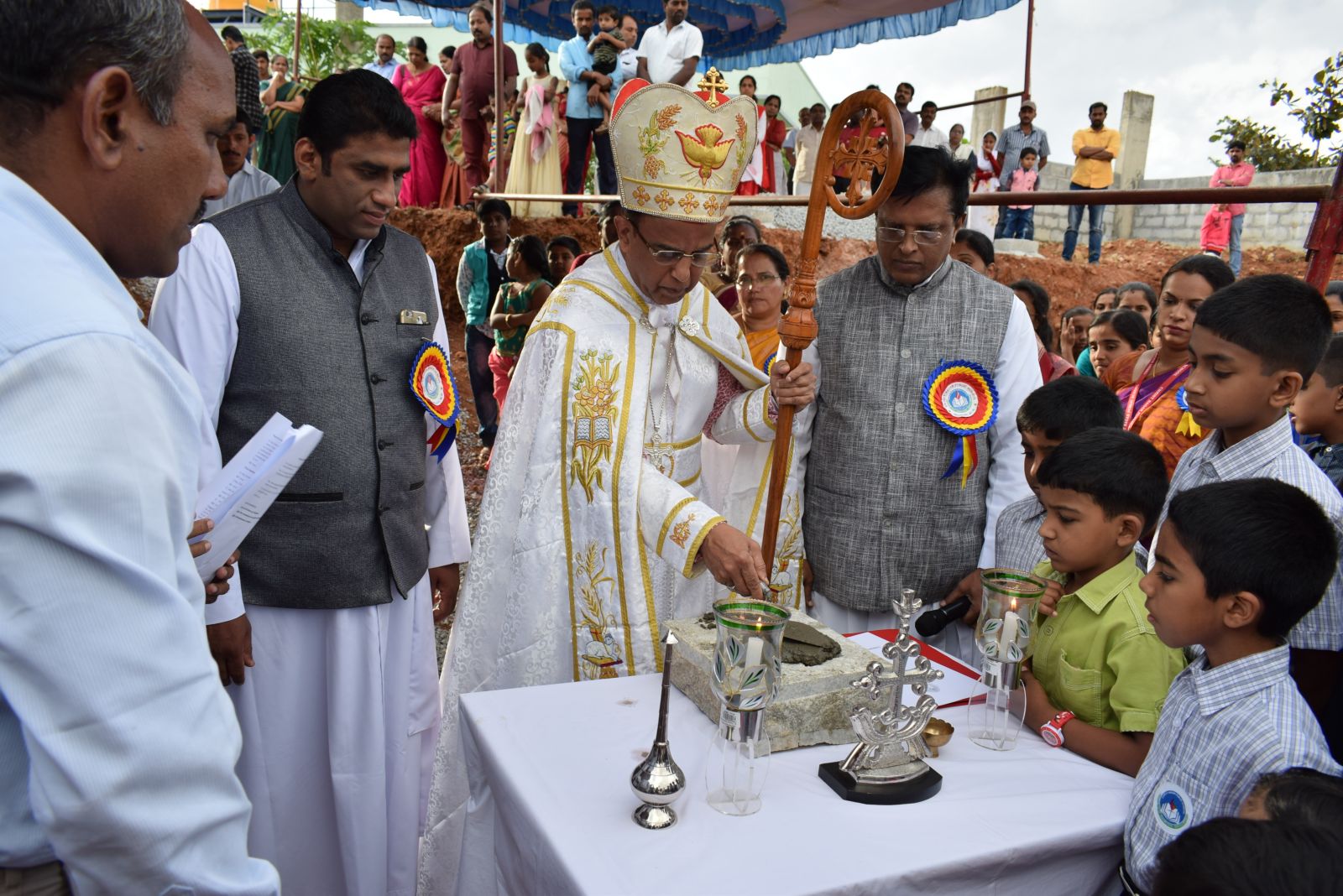 At present 115 children are studying from pre KG to 5th Standard.
Christmas Celebration @ St. Mary's Mass Centre, Jigani
St Mary's Mass Centre at Christ Nagar, Jigni, celebrated its first Christmas on 9th December 2017. The campus was specially lit with lights and stars and had a splendid crib at the entrance.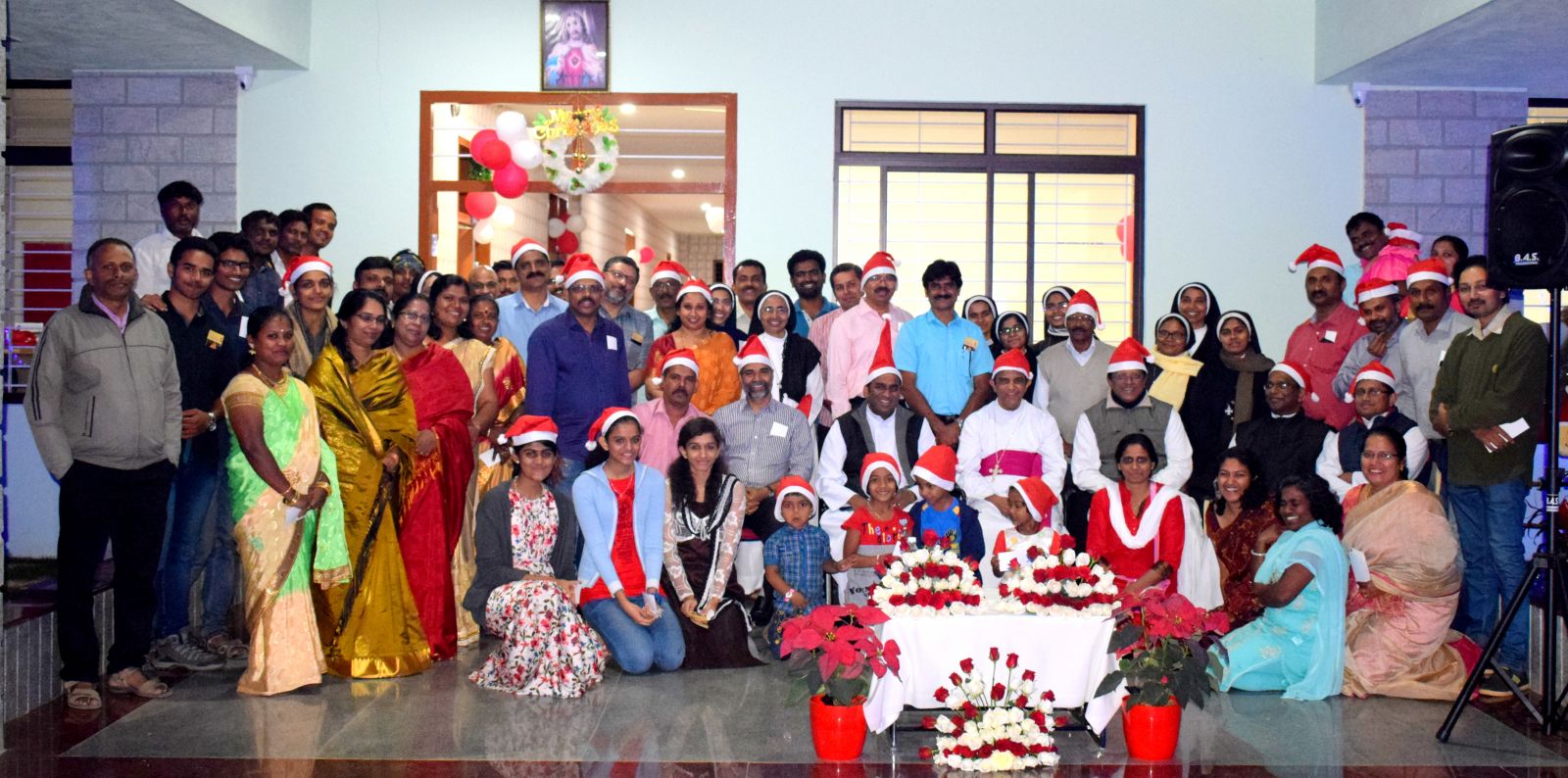 The celebrations began with Holy Qurbana con-celebrated by Rev. Fr. Cyriac Madathil CMI, Priest-in- charge and Rev. Fr. Jomon Kolencherry CMI, Chancellor, Diocese of Mandya with Bengaluru Region. Bishop Mar Antony Kariyil graced the event with his benignant presence. He addressed the gathering and expressed his concern for those suffering the consequences of natural disasters and other turmoil. He reminded the faithful about our obligations towards our less fortunate brethren. A highlight of the evening was songs rendered by the Bishop in his deep and mellifluous voice. Children at the mass centre sang carols accompanied by a few elders. Fr. Benny Tharakunnel CMI and Fr. Justin Manninezhathu CMI were present for the meeting. The dinner was especially delicious in that it was prepared by the members of St. Mary's Mass Centre. In all, the celebration was attended by about 50 people comprising the faithful, nuns from CMC convent, Dharmaram, former and present trustees of St. Thomas Parish Trust, representatives of Aratt and the staff of Christ Nagar Public School, Jigni. This first Christmas was an occasion of sharing and warmth and definitely a memorable event in the history of St. Mary's Mass Centre.
View Photos: Moments of Christmas Celebration @ Christ Nagar
The Family Members who attended the first Holy Mass on 5th November 2017 at St. Mary's Mass Centre, Jigani.
From November 5th, 2017 onwards Holy Mass started at Christ Nagar Mass Centre, Anekal.
Mass timings: Sunday at 5 pm.
Around thirty members regularly participate in the services.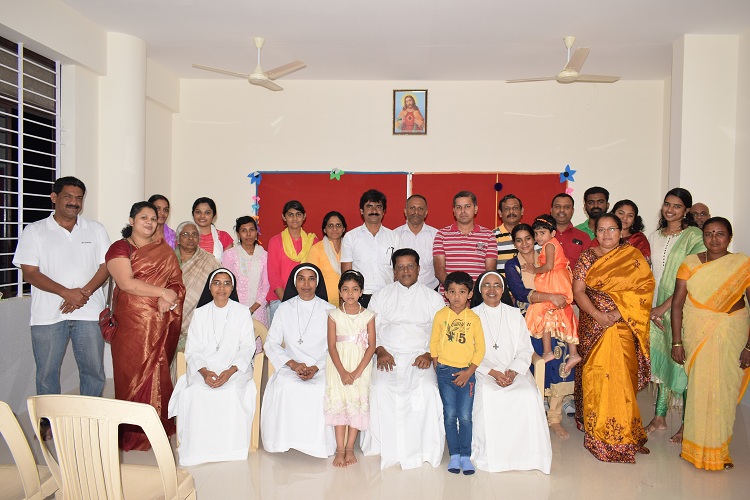 Quick Links:
Christ Nagar Public School, Jigani- Anekal