St. Vincent De Paul Society
St. Vincent De Paul Society
The Festival General Meeting of St. Vincent De Paul Society
@ St. Thomas Forane Church, Dharmaram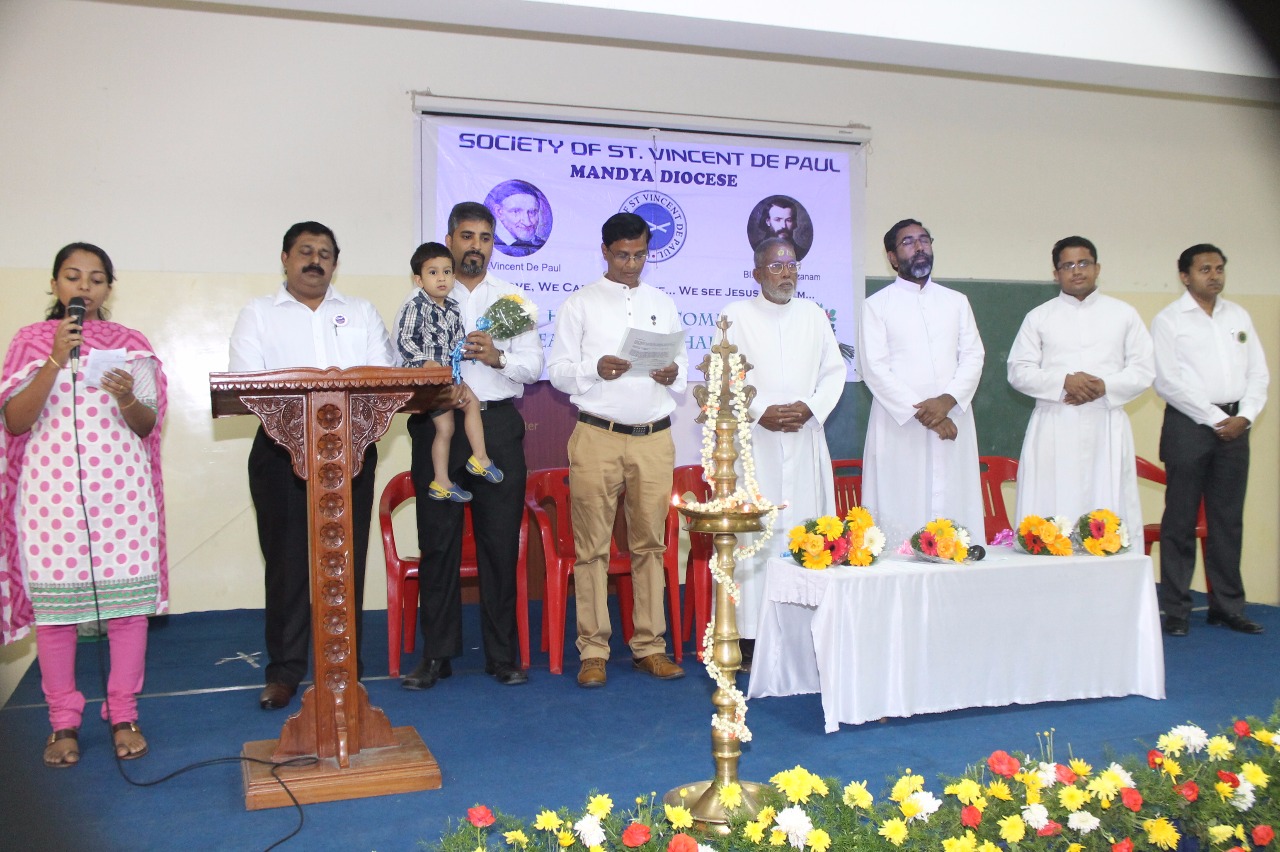 The Festival General Meeting of SSVP was held on 25 th November 2017 at ST. Thomas Forane Church Dharmaram. This was the First FGM of SSVP under Mandya Diocese. About 220 SSVP Brothers and Sisters along with their adopted family members from 16 churches comes under Area Council –Dharmaram & Area Council- Mathikere attended this annual meeting. Excellent cultural programs by these conferences enthralled the audience. There was also a presentation on Project Vision / Eye Donations. Majority of Brothers & Sisters who were present agreed to be an Ambassadors of Project Vision at their conference level.
St. Vincent De Paul Society at a Glance
Society of St: Vincent De Paul is a global philanthropic organization based on Christian values. It was founded by a layman, Blessed Frederic Ozanam with St: Vincent de Paul as its Patron. The Society symbolizes the fight against human poverty both in the spiritual and materialistic senses. It holds a loft Christ's teachings and often raises its voice against poverty, falling Christian values and try bridging the economic gap of the have-nots. It witness
Christ's tender and compassionate love through service to Christ in the poor and the suffering. The Society of St. Vincent De Paul is an international, Voluntary, fraternal and Charitable Organization of Lay people of men and women, Catholic in their faith. The society serve the needy through person to personal contact, irrespective of caste, creed, region or religion. They also provide timely help to the poor, sick and those who are in distress.
Activities
Adopting Families , Doing education Help , Provision for poor families, Monthly Church Gate Collection