SMYCA: St. Chavara Association
SMYCA: St. Chavara Association
Activities: The decoration of Chariot car and the procession during the Parish Feast is co-ordinated by the Association.The Chariot procession and distribution of nercha on the occasion of St Chavara day is hoisted by the SCA. The Association plays a major role in celebrating the feast of St. Joseph with " Ottunercha " a grand community feast, while managing the "Kalavara". As a dedication for the Sick and the Aged people, we organize Holy Mass and Christmas Celebration during the Period of Advent. The Christmas Eve carols celebration for the wards and associations of the parish is also organized by SCA.
Congratulations !!!
Congratulations to the Organizers of Chavara Cup-2017, Inter-Parish Cricket Tournament !!!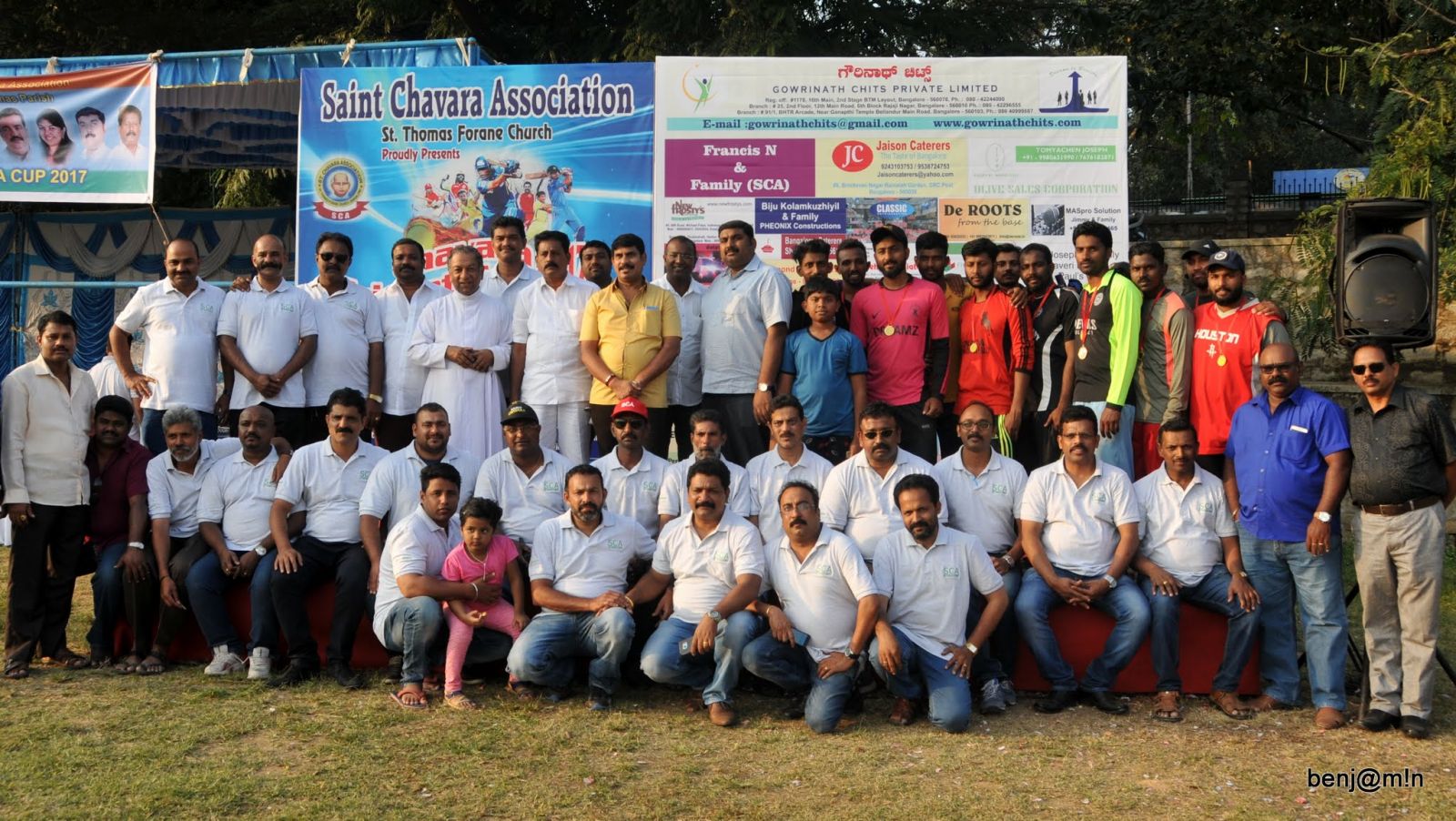 Click Here to View Photos : Moments of Chavara Cup -2017 @ Dharmaram
Chavara Cup 2017- Inter parish cricket tournament organized by St.Chavara Association of St.Thomas Forane Church was held on 10th December 2017 at Dharmaram Ground from 6.15 am onwards.There was a record entry of 16 teams participating in this Tennis Ball cricket Extravaganza. All the teams participated in this tournament with the true sporting spirit. The presence of Home Minister Sri. Ramalingareddy, Corporator G. Manjunath, Ms. Soumya Reddy, Rev. Dr. Mathew Koikara CMI- Vicar General of Diocese of Mandya, Rev. Fr.Cyriac Madathil CMI, Vicar of St.Thomas Forane Church, Rev. Fr. Justin Manninezhath C.M.I and all other esteemed dignitaries added spirit to this tournament. The Finals was played between St.THOMAS FORANE CHURCH 'A' Team and ST.THOMAS FORANE 'B' TEAM. St.THOMAS 'B' Team was the winners of this tournament and St.Thomas 'A' runners. The tournament ended with the presentation ceremony in the presence of esteemed guests. CONGRATULATIONS to all the winners and the members of SCA, Sponsors, Well-wishers, Ground Staffs, Umpire and all !!!
Congratulations to the Winners !!!